If you want to go for a used sedan right now, for some reason, sedans made by Suzuki have slowly been pushed out of the equation. Many people do not consider them as a valid option anymore for one reason or another. There can be several reasons as to why that is; like spare parts being hard to find, shapes of vehicles being outdated compared to competitors, or just not being able to find a good car in decent shape at an affordable price, etc., but let's leave that debate for another day. In this blog, we will talk about all the Suzuki sedans we got to see in Pakistan and what they had to offer.
Also, we will only be talking about vehicles officially being offered by Pak Suzuki, and not some one-off import you saw that one day on your way to grocery shopping. We are talking about 'officially sold by Pak Suzuki' cars only. So let's start.
Suzuki Margalla
Margalla was the OG Suzuki sedan in Pakistan. Internationally, it was known as Suzuki Swift Sedan. It was basically the older gen Suzuki Cultus with a boot. The car was locally assembled and launched in 1992 and was offered with a 1300cc carburetted 4-cylinder engine and people loved it to be honest. It was cheaper than Corolla at the time and considering there were such less options, Margalla did pretty well.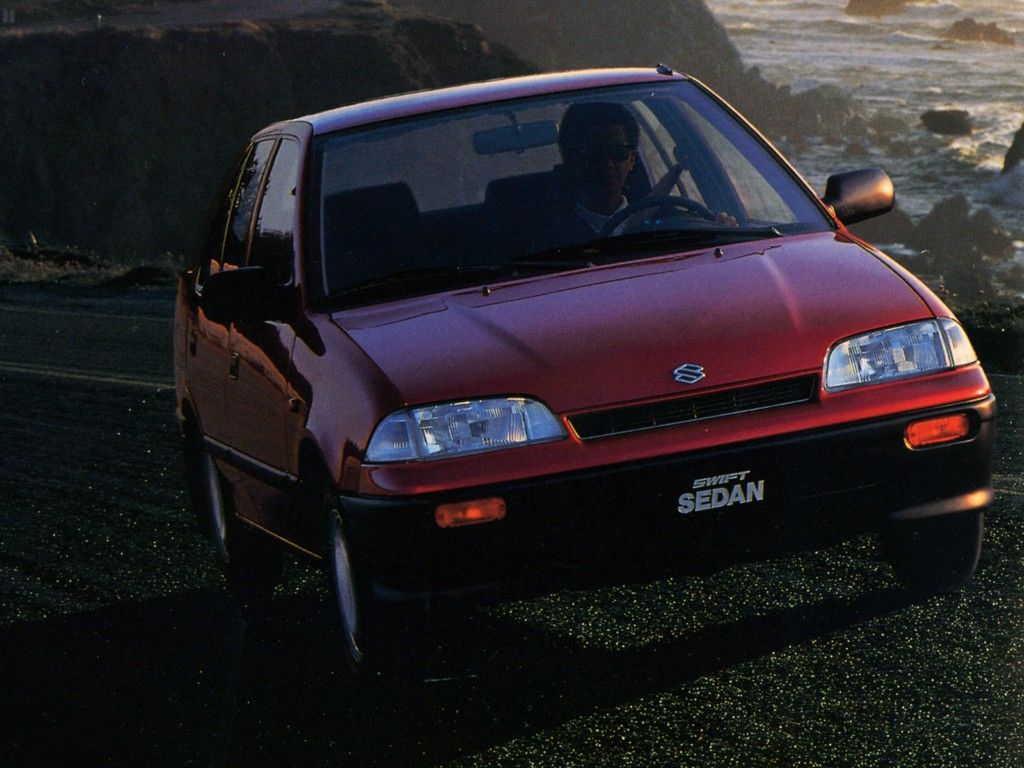 Suzuki has always pitched their cars as a cheaper substitute to competitors. And Margalla was very good at doing that. Where you have relatively expensive Corolla and Civic (City was not an option back when Margalla was a thing), Margalla was aimed towards people who couldn't afford those two and Margalla sold incredibly well. It was simple and cheap to maintain; no fancy electronics. And when everyone was putting CNG kits in their cars, Margalla having a carburetor was a plus point at the time. EFi cars were slightly new back in the day and there wasn't enough aftermarket support especially when we were talking about 3rd party support aka 'road-side' mechanics. Margalla's engine was like a bigger Mehran or Khyber's engine; basically the same mechanics and general approach. 
In the final two years of Margalla, Suzuki introduced the "Margalla Plus" variant which had some creature comforts like power windows and power steering etc. It also had a different interior compared to earlier Margalla models.
Margalla was discontinued in 1998, yet remained one of the favourites for years even after its demise.
Suzuki Baleno
Baleno was the 2nd sedan by Pak Suzuki and it was introduced in Pakistan back in 1998. Car was launched with two engine options: 1300cc and 1600cc in-line 4 cylinder engine mated to a 5-speed manual. The 1600cc model Baleno, also known as GTi, was loved by speed enthusiasts for being way faster than most stock cars on the roads back in the day. It was infamous for being fairly quick, and notorious for being unstable at high speeds.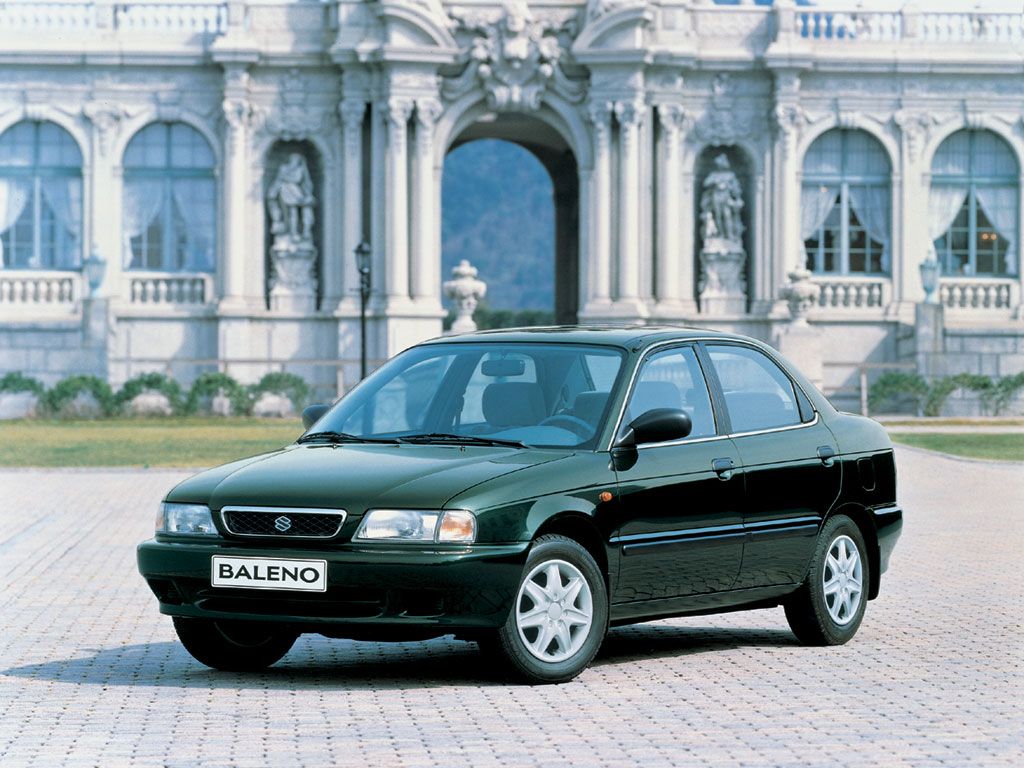 Suzuki Baleno, aka Suzuki Esteem in other countries, got itself a facelift in 2002. Suzuki decided to discontinue the highly sought-after 1600cc engine after the facelift. The facelift was actually a facelift, with altogether a different front end, and not just some slight cosmetic changes. It had different headlights, hood, bumper and fenders than the previous model. Suzuki also started using JXL, JXR, and Sport acronyms to differentiate the variants instead of previous GL, GLi, and Gli P names. 
Since that was the time in Pakistan when CNG was all the craze, Suzuki introduced factory-fitted CNG kits in Baleno as well.
The car was not equipped with any fancy features to be honest. During its initial run, there were some imported variants of Baleno that had little things like eclectic windows and power steering etc but it was rare. Power steering was one thing common between all models. In the final years of its production, only the top of the line Baleno had power windows. Later years Baleno came with keyless entry and immobiliser which was famous for being hard to crack for car thieves and expensive for owners to replace in case you have lost the key. 
Baleno was finally discontinued in 2003-4 after a fairly successful run in Pakistan. Suzuki Baleno looked sporty and was quick on its feet and it garnered a cult following among boy racers. 
Suzuki Liana
Liana was supposed to be the replacement of Baleno but I think it is fair to say that Liana was unable to capture the attention of Pakistani auto consumers like Baleno did. Liana unfortunately couldn't match up with its predecessor even though it was a decent car. 
Liana was launched in 2004 and was offered with both the 1300cc and the 1600cc engines. It was also offered with an auto gearbox along with the usual 5-speed manual. In 2009, Pak Suzuki launched Liana's facelift. 
It was a decent car overall if you talk in a broader aspect. I mean Top Gear chose it to be used in their 'stars in a reasonably-priced car' segment for celebrities to race in. If you are wondering, Dame Ellen MacArthur tops the TG Liana leaderboard with 1:46.7 on the clock.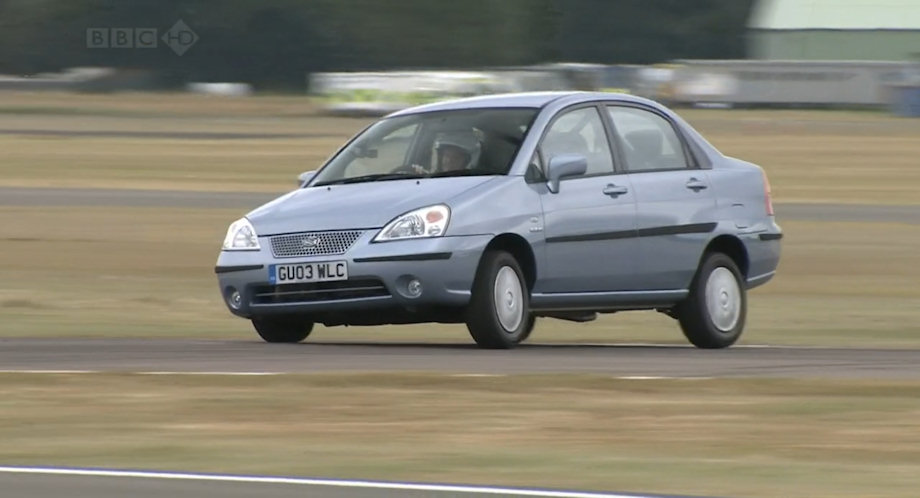 Liana was one of the first cars in Pakistan that came with a fancy CNG kit with some sort of sequential injection from the factory. And it bombed badly because no one knew how to either tune or maintain it. It was kind of a bad experience for Liana owners. Liana's CNG kit and electronics were a bit too much for our local mechanics to handle even though it was far superior to any other CNG system available at that time.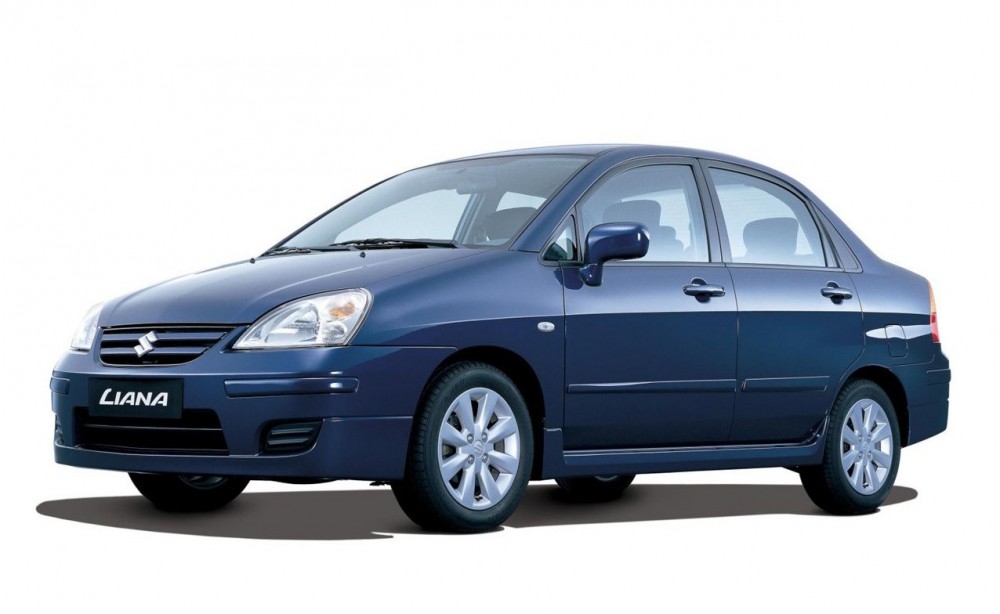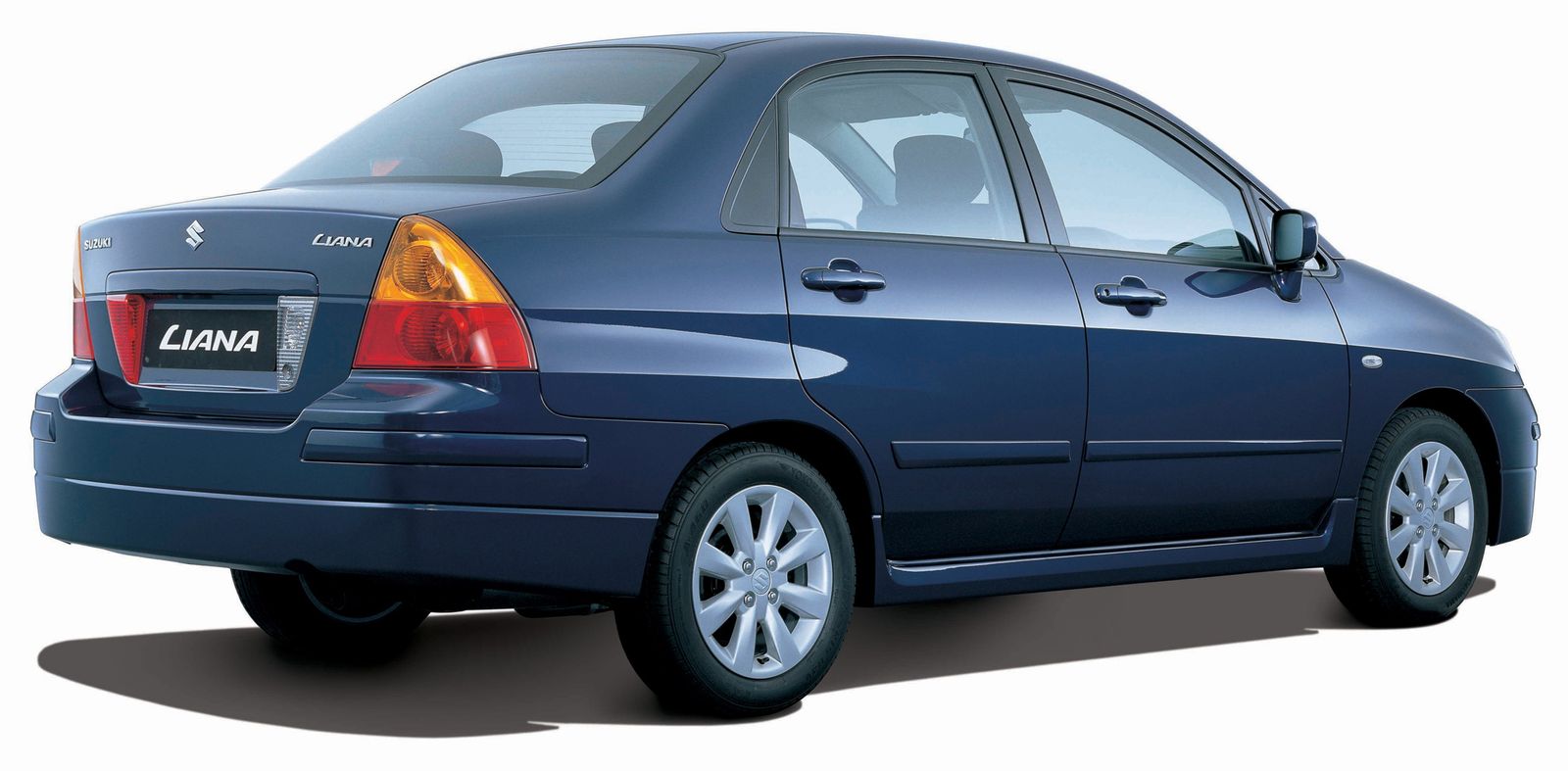 Liana was finally discontinued in 2014 after not too great 9-10 years even though it had so much to offer compared to its competitors. You can buy the latest year used Liana for 11 to 14 lacs depending upon the variant and the condition of the car.
Suzuki Ciaz
Like Liana, Ciaz also couldn't perform. It did worse, actually. Just like Liana faltered compared to Baleno, Ciaz performed even worse than Liana. Ciaz was/is a good car, there is absolutely no doubt about it but for some reason, it just couldn't match the success of its predecessors. 
After discontinuing Liana in 2014, Suzuki took a hiatus of 3 years and didn't offer any sedans in that time. Ultimately, Ciaz was launched in 2017. Suzuki Ciaz was launched with a 1400cc in-line 4-cylinder engine. There was an option of either a 5-speed manual or a 4-speed auto transmission. Although it was cheaper than the Corolla (lower variants), it was close to the City in price.
At the time of its launch, Honda City and Corolla XLi and GLi were its direct competitors. Keep in mind Ciaz was a CBU (Thailand) and potentially had better build quality compared to both City and Corolla. Also, compared to its closest competitor, Honda City, Ciaz had arguably better drive as well. City is infamous for its harsh/still ride. Ciaz is more comfortable than City in this regard. Honda City, the previous shape which was being sold by Honda Pakistan back when Ciaz was also in the market, also has a cramped rear seating space. It can be tough for 3 adults to sit in the back of Honda City. On the other hand, Suzuki Ciaz had a fairly spacious rear room compared to City. Suzuki Ciaz also offered two airbags which were not an option in Honda City. So all in all, the Suzuki Ciaz was a better package than the Honda City during its run, and yet it was unable to capture the attention of potential buyers. 
And it looked good too.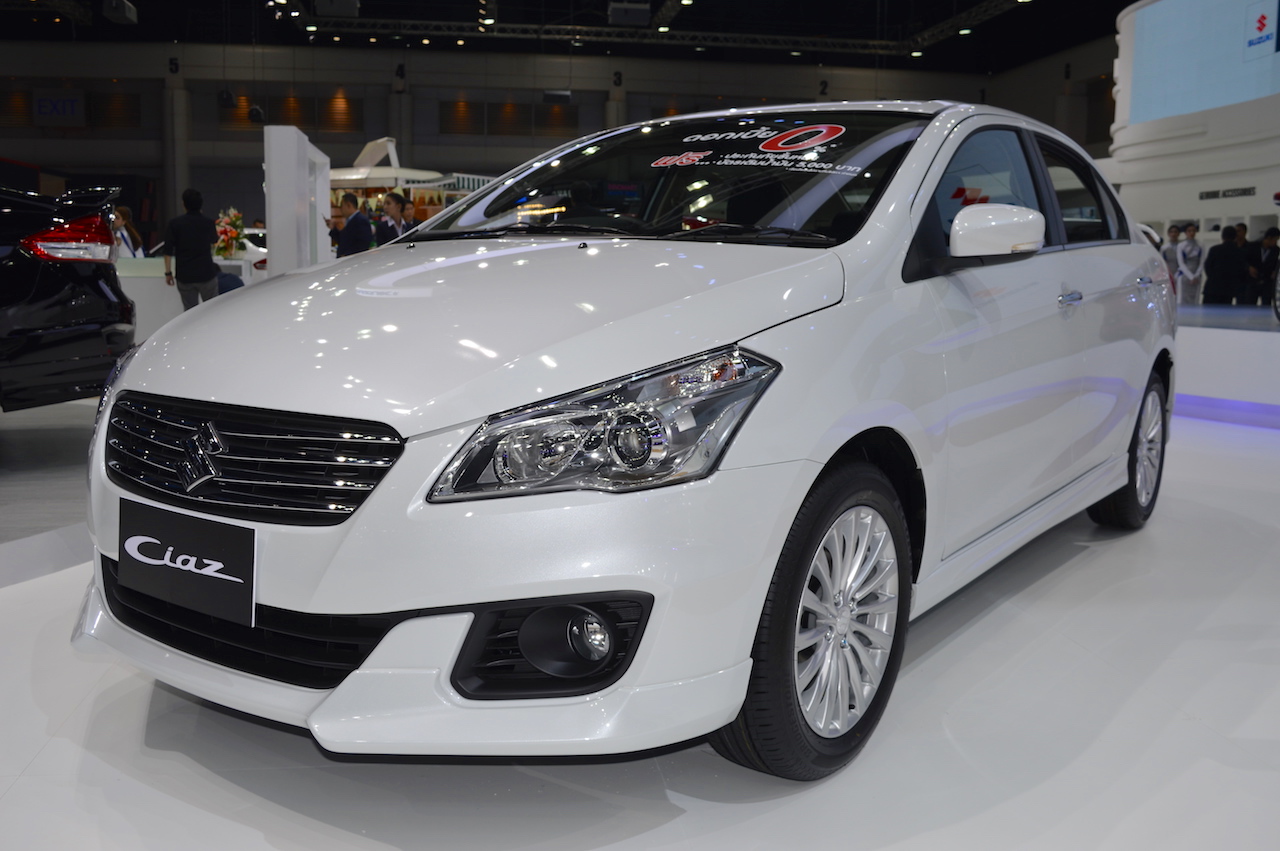 If you want to buy a used Ciaz right now, you can find yourself a nice looking and well-kept piece for 2 to 2.5 million depending upon the variant and city of registration, etc.
Suzuki Kizashi
Ah yes …. The broken dreams of Pak Suzuki's management. Kizashi was supposed to be the premium car from the company that just couldn't do it. Kizashi was introduced by Pak Suzuki in 2015. 
Suzuki Kizashi, being a mid-size compact sedan, was a big shift from what Suzuki Pakistan had been selling in Pakistan previously. The car was bigger and luxurious than all other Suzuki models; past or present. It was launched with a 2.4L engine and an auto transmission. Being a slightly bigger car means it had a spacious interior and hence better comfort. Feature-wise, it had so much to offer. It came with cruise control, traction control, stability control, electronically controlled leather seats, high-end sound system, multiple airbags, and smart key to name a few. It even had rain-sensing wipers. So, it is fair to say it was equipped far better than what people expect Suzuki cars to be.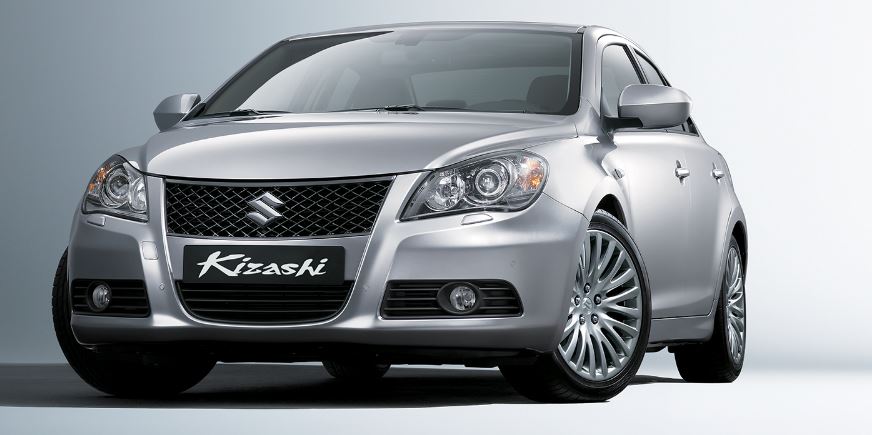 But even with all the things it had to offer, the Kizashi failed miserably to capture the attention of buyers. One reason among many was the image of Suzuki in Pakistan. People argue that no one was going to dish out millions of rupees for a car from the same brand that sells Mehran, Ravi or Bolan. Suzuki never was, and still isn't, associated with high end vehicles. People will buy Camry and Accord from their respective brands, but no one is going to spend this much amount for a Suzuki. To put it simply, it was overpriced for a car with a Suzuki badge on it. So, I guess it won't be too controversial if I say that Kizashi was bound to flop.
Kizashi's failure can also be attributed to the fact that the car was discontinued internationally the same year it was launched in Pakistan. 2014-15 were the last years of its production in many countries around the globe. So basically Pak Suzuki launched a car that was already killed, for whatever reasons, in international market. They should have realised not every out dated car going to perform like Mehran did.
Fool me once, I will buy a Mehran multiple times. Fool me twice, I am not gonna spend millions on a Suzuki even if its actually good. 
One can argue that Kizashi was destined to fail, but there is a story behind the launch of this car even if it was expected to not perform well due to the perception of Suzuki as a company in Pakistan. This is all rumours and you should take it with a grain, or maybe a pinch, of salt. So, the story goes that the higher management of Suzuki Pakistan were annoyed by the fact that they don't have a luxury model of their brand in Pakistan for their official use. They were using fancier cars by other automakers who are essentially their competitors in the local market and it didn't sit well with the higher ups. So they decided to bring a better/bigger/fancier car for themselves and hence Kizashi was launched. Again, as I mentioned above, this is all rumours and hearsay so better not believe all of this but it is interesting nonetheless. 
But as expected, Kizashi fell flat on its face and Pak Suzuki hardly sold any units and it was discontinued in 2016; literally next year after its launch in 2015. We can't even compare its failure to Ciaz because Kizashi's failure was monumental. There might be one or two odd Kizashis on sale if you visit your nearest auto dealers, but don't keep your hopes up.
So this was lesson in the brief history of Suzuki sedans that were available in Pakistan. If you have any of these, do share your experience with us in the comments section below. Until next time, take care.
If you have one of these cars and want to sell or exchange it, book an appointment with CarFirst and get the best offer for your car. With CarFirst, you get same day offers and payment when you sell your car. Book an appointment today and find your dream car in one visit with CarFirst.